This page's link: "https://erowbike.com/other_ebikes"
Return to Main Menu
UNDER CONSTRUCTION!!!!
Other/Miscellaneous eBike Projects
Lee IaCocca eBike v2 36V
List item, with multiple sub-levels
Lee IaCocca eBike v2 36V
eZee Torq II 36V
This is a photo of the eZee Torq II ebike from the company's catalog.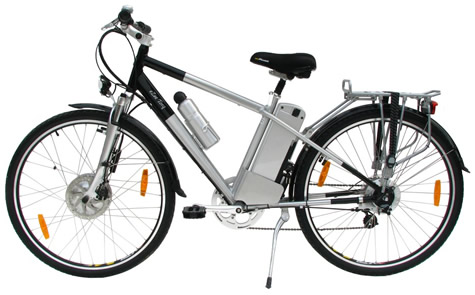 And here it is shortly after being unloaded in its new home. The original owner, after having put many successful miles on this bike, wanted someone else to complete the restoration and give it a new home and a new life. That's what we will try to do. The "project bike" came with two end-of-life 36V lipo batteries and an extra front wheel, complete with a well-used eZee geared hub motor laced into the 26" rim and a mounted Schwalbe Marathon Plus tire, still in good shape. The condition of either of the hub motors is unknown.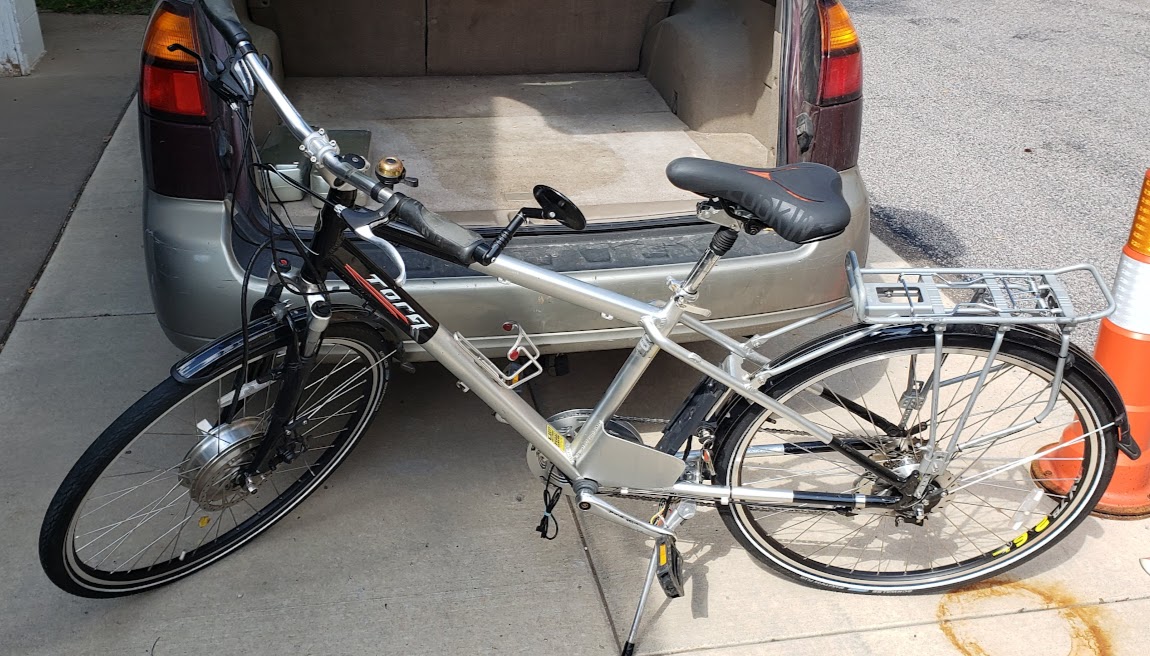 Side view of one of the two included batteries. This one was manufactured in August of 2008, so it was 13 years old at the time this project was started in the Fall of 2021. This battery measured zero volts, but the other one contained some cells that were still within a normal lipo (3.0-4.2) voltage range. Both packs are configured as 10S1P, using ten tabbed pouch cells connected in series.