This page's link: "erowbike.com/bike_carrier"
Return to Main Menu
DIY Bike Carrier
The original version of this ebike carrier was designed to work with the 1.25" trailer hitch receiver on our 2001 Subaru. The second iteration would be used with a 2" receiver on the Tesla Model Y ("Yves").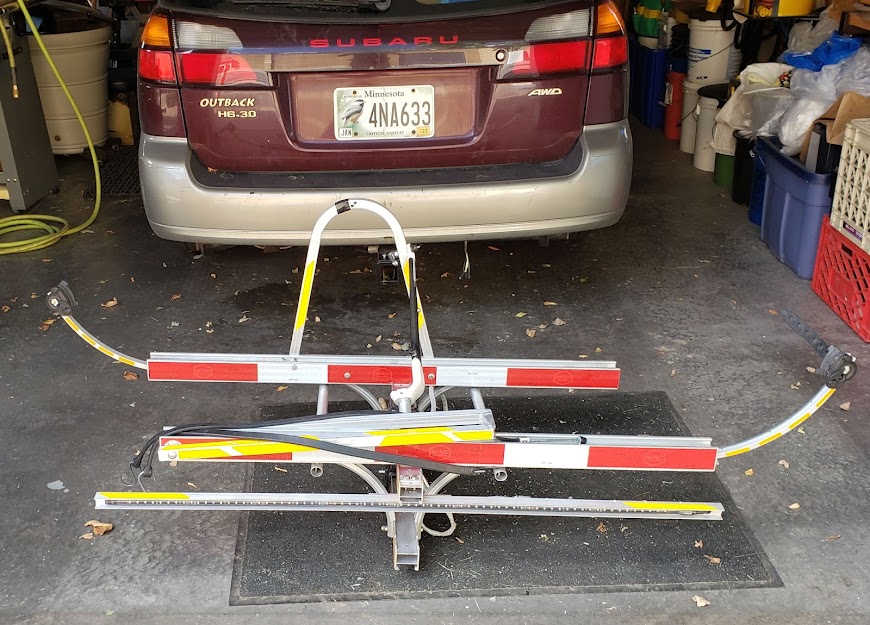 The standard off-the-shelf hitch components are made of heavy steel, so that's where the bulk of the weight comes from. Without the hitch extender added when used with the Tesla Model Y, the weight of of the carrier was a bit less than 36 pounds.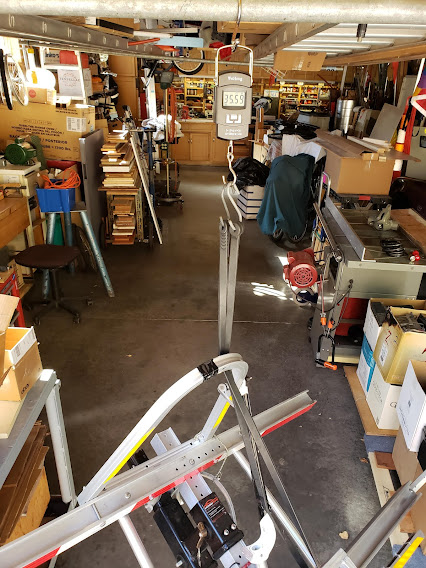 While the carrier worked extremely well on the Subaru and was a nice 'tucked in' fit, there was no way that the back hatch on the car was going to be opened with the bikes on the rack.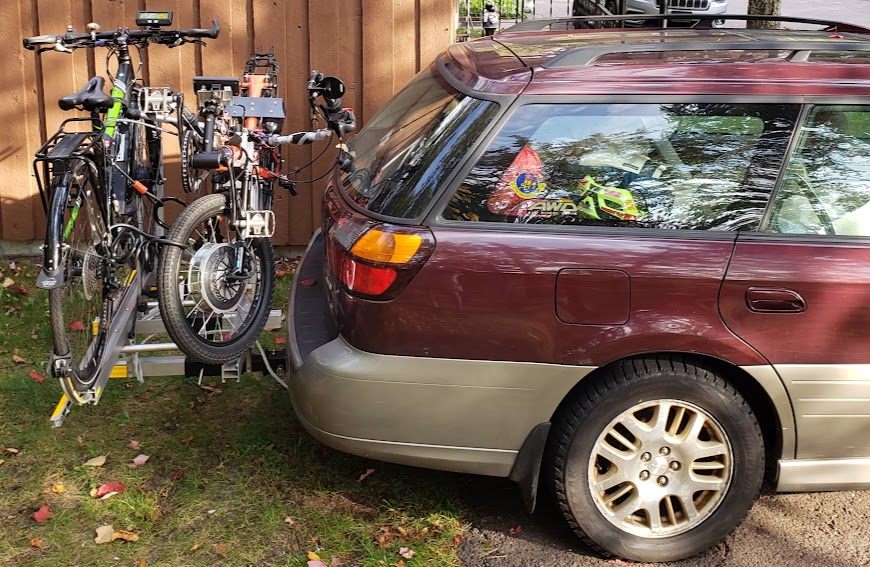 Stella goes on first, with the front wheel facing to the right.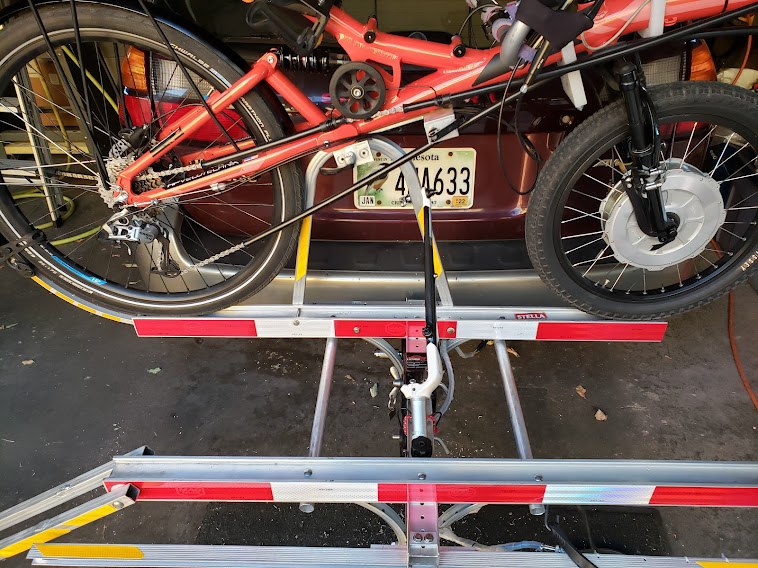 The idea is to use Stella's battery mount, which is very securely fastened to the bike's frame, as the mechanism to hold it to the bike carrier. Using the same quick-release skewer allows for a secure connection of the bike to the carrier without having to use tools or extra parts. The battery rack mount sits on top of the rack support in such a way that the weight of the bike and the rear wheel support keeps the bike in place. The skewer is needed only to keep the bike from bouncing up and off the rack, which it probably wouldn't do anyway.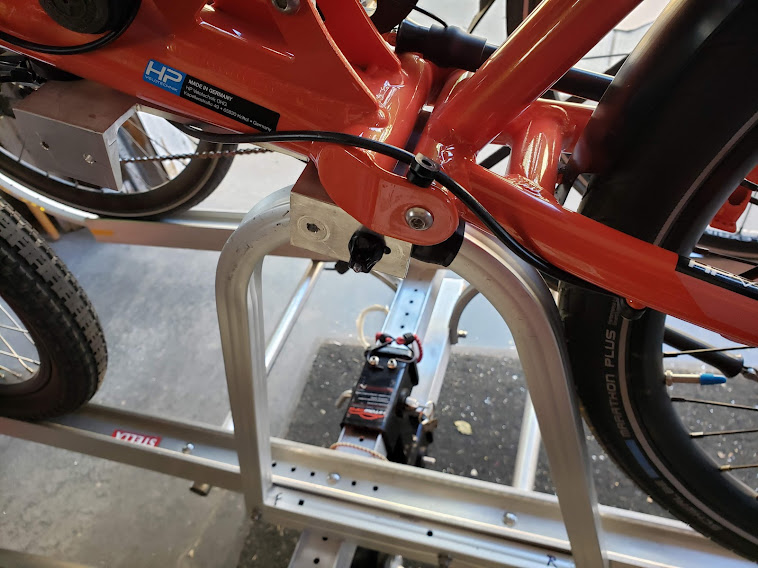 This shows the detail of the battery rack mount connecting to the bike carrier.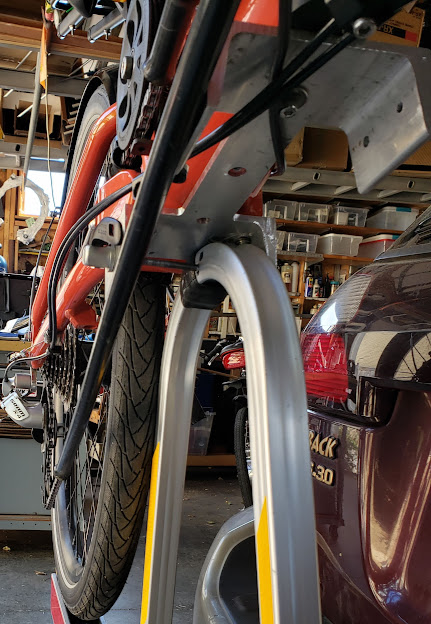 The Light Bar
The light bar using a strip of LEDs from superbrightleds.com requires five conductors, including the backup light circuit. We decided to use a chinese five pin round "aircraft" style connector on the light end, an make a special cable to fit whatever connector is used on the car end.


One issue with having the bike carrier so far back is that it might keep the supercharger plug from reaching the charge port! We're definitely down to inches or less of margin. Of course we're assuming that all superchargers have the same length charging cables.